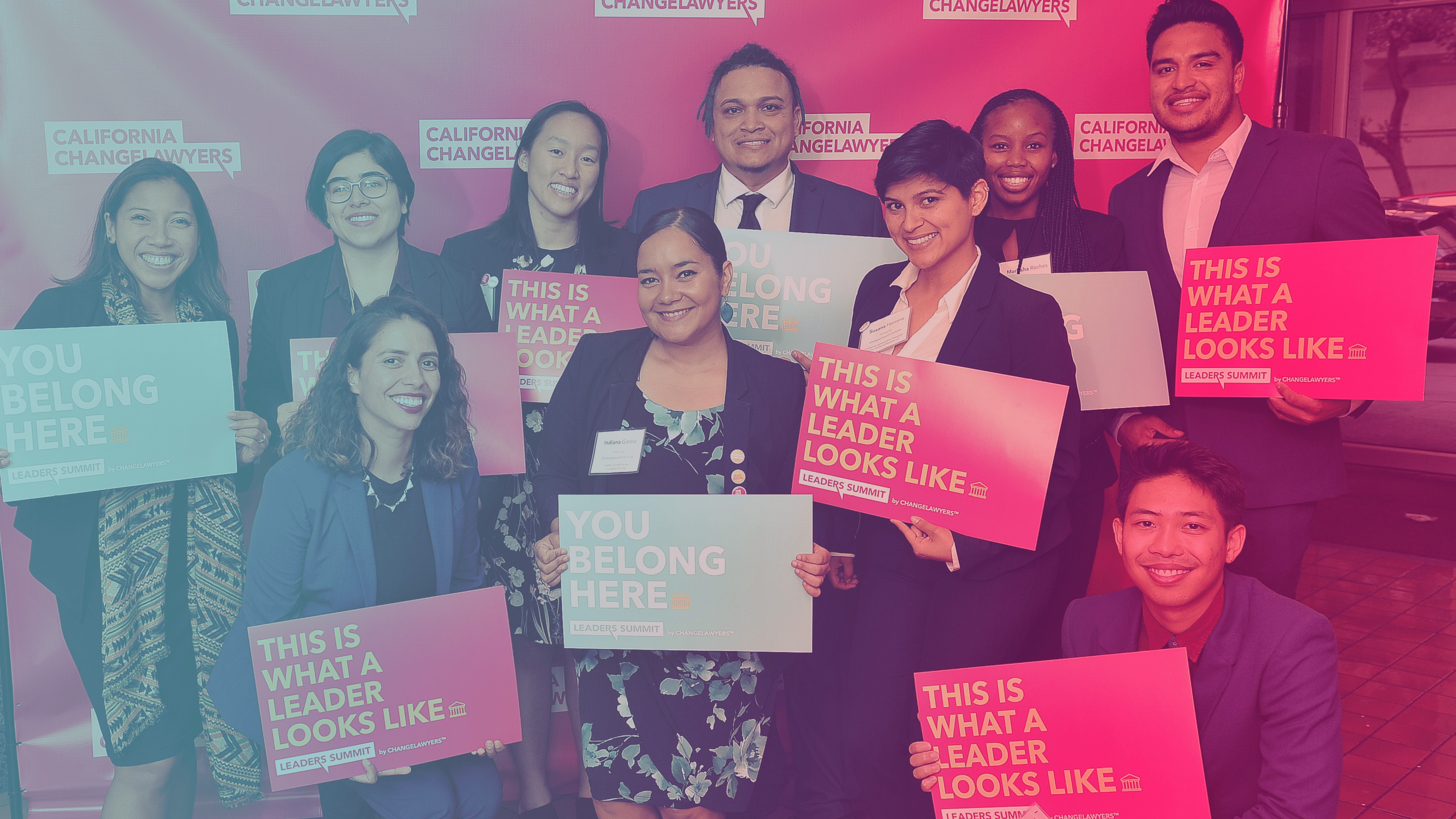 You Belong Here
ChangeLawyers℠ is a public foundation that believes that all people deserve leaders who look like them, talk like them, and share their lived experiences.
Every year, ChangeLawyers distributes Legal Aid Grants as mandated by California statute (BPC 6141.3(c)(2)(C)).
As part of our mission of building a better justice system for all Californians, ChangeLawyers is committed to empowering the next generation of legal changemakers. We have funded and supported more than 50 public interest fellows since launching their fellowships program in 2015. We do this because we want to do our part to support the public interest pipeline, but also because we know there is a recruitment and retention problem in California's public interest sector.
Legal internships and legal fellowships are a critical pipeline to legal aid, with three-fourths of current public interest attorneys having interned in at least one legal aid organization during law school.
Beginning this year, your organization has the unique opportunity to create systemic change. In lieu of accepting a 2022 Legal Aid Grant award, which may be quite small for your organization, you now have the opportunity to instead contribute your grant to the ChangeLawyers Fellowship Fund to support public interest summer fellows in 2023.
In order to do this, you will need to explicitly opt in to this option. You can decide each year if you want to opt in to support this important funding for future legal aid attorneys. This option will be in the form below.