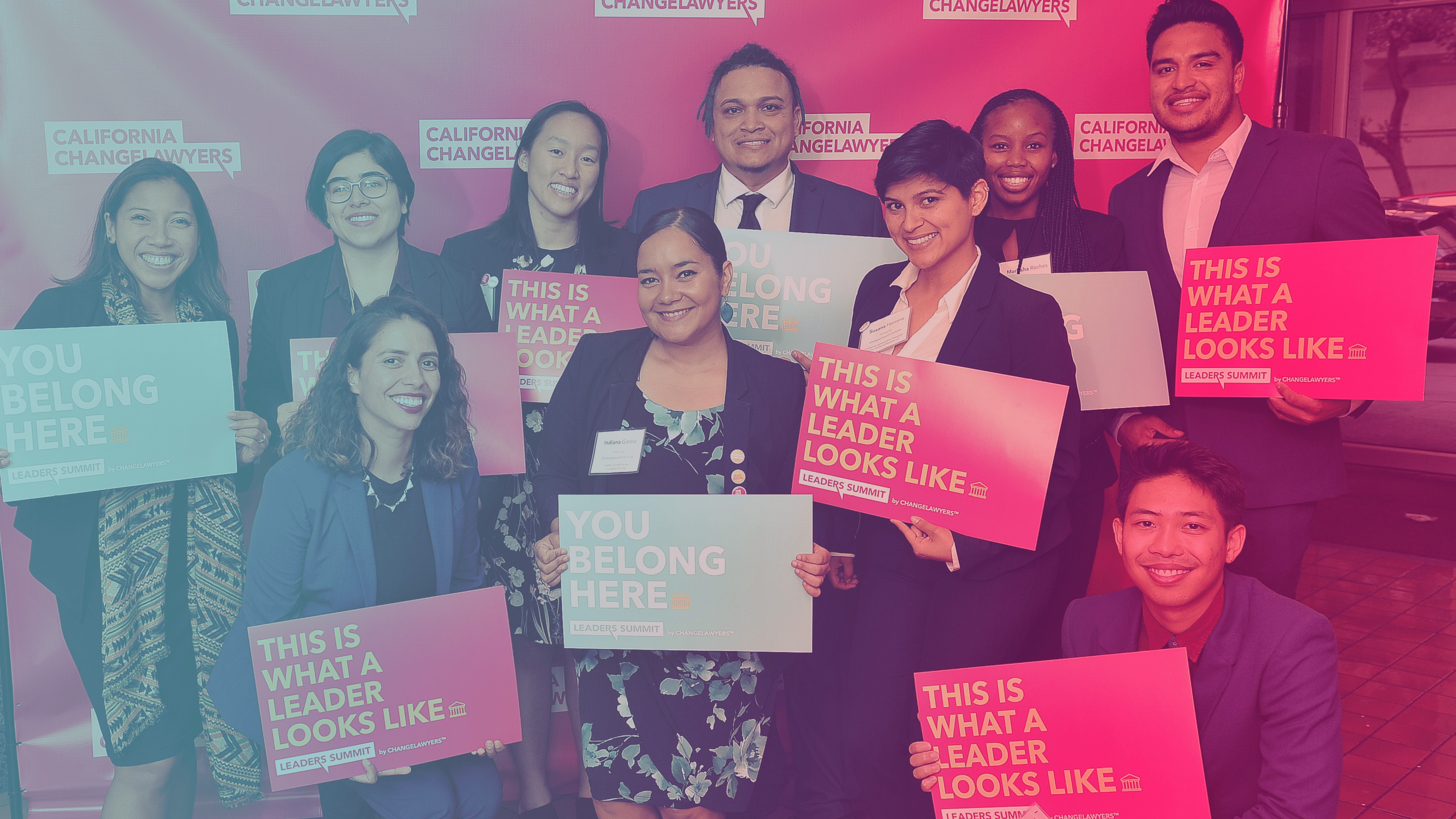 You Belong Here
ChangeLawyers℠ is a public foundation that believes that all people deserve leaders who look like them, talk like them, and share their lived experiences.
Are you a diverse student starting their first year of law school at an ABA or CA accredited law school. Do you envision working as an attorney in California, with a goal of creating a more just and representative justice system?

If so, then we want to support you- the brightest ChangeLawyers℠ of tomorrow, by eliminating the roadblocks that exist between you and success. We believe that a state as diverse as California needs a justice system led by advocates of all backgrounds. That's why we invest in bright, diverse scholars, every day, to ensure that they have the opportunity to become tomorrow's legal changemakers.

Law school is a major financial investment adding thousands to your debt. If selected, you will receive a a $7,500 cash award scholarship.

This application will close on July 9, 2021 at 11:59 PM (PST.) Applications must be fully submitted by this deadline. There will be no exceptions. Please note that a letter of recommendation is required, and must be submitted by the deadline. Therefore, please do not delay in starting your application.

Scholar must attend an all-day event in October of 2021.**
*Diversity includes a broad array of backgrounds and life experiences, including students from groups or with skills or attributes that are underrepresented in the legal profession, and specifically including students from socially and economically disadvantaged backgrounds, particularly those that have overcome adversity.

**Due to the ongoing Covid-19 pandemic, this event will most likely be held online.