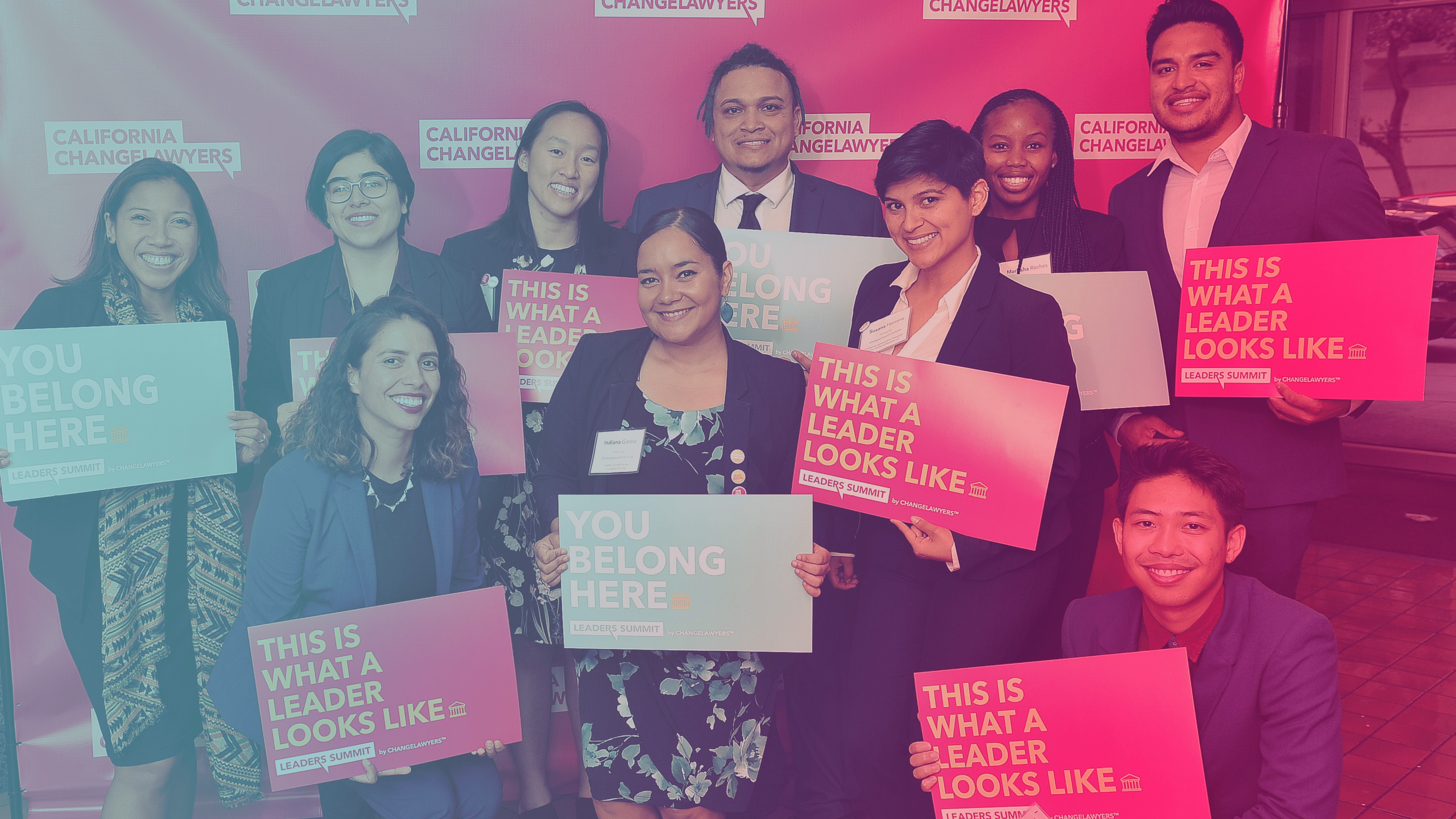 You Belong Here
ChangeLawyers℠ is a public foundation that believes that all people deserve leaders who look like them, talk like them, and share their lived experiences.
Congratulations once again on your ChangeLawyers Legal Aid grant!
By way of background, when the State Bar of California started de-unifying a few years ago, CalBar Affinity (CBA) was formed as a subsidiary of ChangeLawyers. CBA generates profits that are then distributed by ChangeLawyers. This is a modest source of funding for California legal aid organizations. The organizations, such as yours, that are receiving this funding as well as the grant amounts are determined by California statute (BPC 6141.3(c)(2)(C)). This grant distribution is the culmination of funds accrued in 2021. Our total grant amount for this distribution for all eligible organizations is a little over $500,000.
While there is no formal application to receive the funding, you will need to register in our grants management system, Submittable.
After registering, ChangeLawyers will reply with the grant amount your organization will be receiving. The grant will be issued electronically, so electronic payment information is also being collected in this application. This e-payment will be made via bill.com (and you may receive further communication from our ChangeLawyers team member, Frank Bittner.)
Please have ONE individual from your organization register for the funding, the system will not allow me to add multiple recipients at the same organization.
Please do NOT register multiple times, once you have registered- we will message the registered individual, through the Submittable website, and update you.
The deadline to apply is April 6th.
STAY CONNECTED
ChangeLawyers is a statewide foundation whose mission is to build a better justice system for all Californians. We seek to empower the next generation of lawyers, judges, and activists to create a more diverse legal profession, a fair justice system, and a better California. We believe that a state as diverse as California should have a justice system led by advocates of all ethnicities & races.
ChangeLawyers strives to be a hub for California's legal changemakers, and so I encourage you to follow us on Facebook, Twitter, LinkedIn, and Medium. Please consider signing up for our weekly News Brief, a curated roundup of mainstream media articles about legal changemakers.
Thank you,
Jasjit